Products
Books & Recordings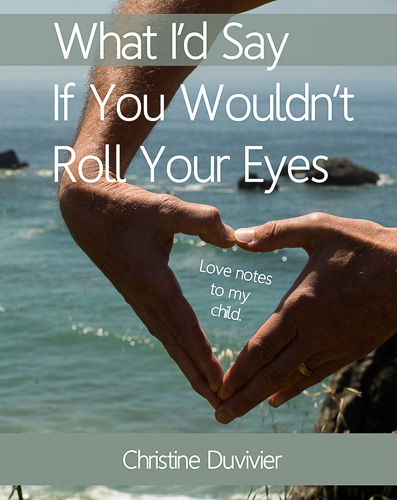 Filled with exquisite photos and uplifting reminders that transform relationships and make us more of the people and parents we want to be.
Inspired…       Hopeful…  Awestruck…     Loving…     Encouraging….     Confident….     Knowing….
…Who do you want to be?
This light, uplifting collection of favorite quotes from my original series "What I'd Say if You Wouldn't Roll Your Eyes…" are hand picked for you, and presented with exquisite color photos by award-winning artist, Catherine Rulli.
Workshop Recording