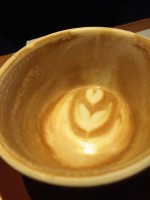 I've been thinking a lot about how we pay attention — and how we often miss what's best in our kids because we have our attention trained on what we think they should be doing. Now don't start blaming yourself… our whole approach to education teaches us to believe our kids should be other than who they are.
Last week, my brother, Marc, introduced me to one of his favorite shows, Brain Games.  In Episode 2, we demonstrated for ourselves that when we are focusing on one thing, we cannot see something else, even if it is completely obvious…. I don't want to spoil it, so if you haven't seen the one with the basketball passes, check it out on the show. This inability to see what is obvious– when we are focusing our attention on something else– is what magicians exploit to impress us.
It's also the exact phenomenon that leads us to worry that our kids are under-performing or not destined for the best possible life. It's what leads us to miss and undervalue their unique combination of gifts and strengths that enable them to be more successful and happy than we can even dream is possible. This is what led me to create the "What's Right with My Child?!?" program (more on this at the end).
To see your child's true potential, try this: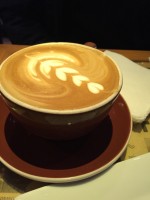 1. Stop focusing on school performance.
2. Start noticing what you appreciate in your child.
3. Every day for two weeks, write in a journal all the things that are good about your child.
If you'd like to strengthen your ability to stress less about your child, learn to attune to their hidden talents, and discover ways to support them in developing the best in themselves, join me for a new program starting in January, "What's Right with My Child?!?"  Watch for more information on this, coming soon…